It's amazing the amount of progress that can be made some days compared to others. It's nothing to do with the amount of effort put in, but some days there seems little to show for a days' hard graft, other days the difference is clear. Last Sygnet's working day was one of the latter, with a small team making a big difference to the loco's appearance.
Firstly, the front buffer beam was given a good wash in hot soapy water and thoroughly dried off, then red undercoat applied. This really brightens the front aspect up and gives an idea of how the final buffer beam red top-coat will look. In preparation for more red undercoat, the coupling and connecting rods on both sides were cleaned with parafin to remove oily residue from her last move. Since then the remaining bit of right-hand conn rod has been stripped and primed as well, so all the rods can go into red undercoat next time. 
The three prepared bonnet top panels were all painted into green primer, and since then the remaining panel has been cleaned up, ferricon'ed and primed also, so all the bonnet tops are matching. Further work was done on the cabsides to touch up some areas that already had rust appearing in places, and a further coat of primer applied. Subsequently further remedial work has been done. The final top section of the cab rear completed stripping the old paint and rust removal, and was prepared with primer; last week the grey undercoat was applied so the whole cab rear is now in uniform grey. 
Various other components were cleaned, primed or undercoated; and also the air brake cylinder cover, already in undercoat, was carefully lowered back into position (temporarily without the internal piston return spring) so that the brake rigging again appears complete. Finally we also offered up 5 of the 7 primed bonnet side panels. These all went in fine but will be fairly regularly taken out in the next few working parties to allow further progress on the top panels and of course access to the engine itself.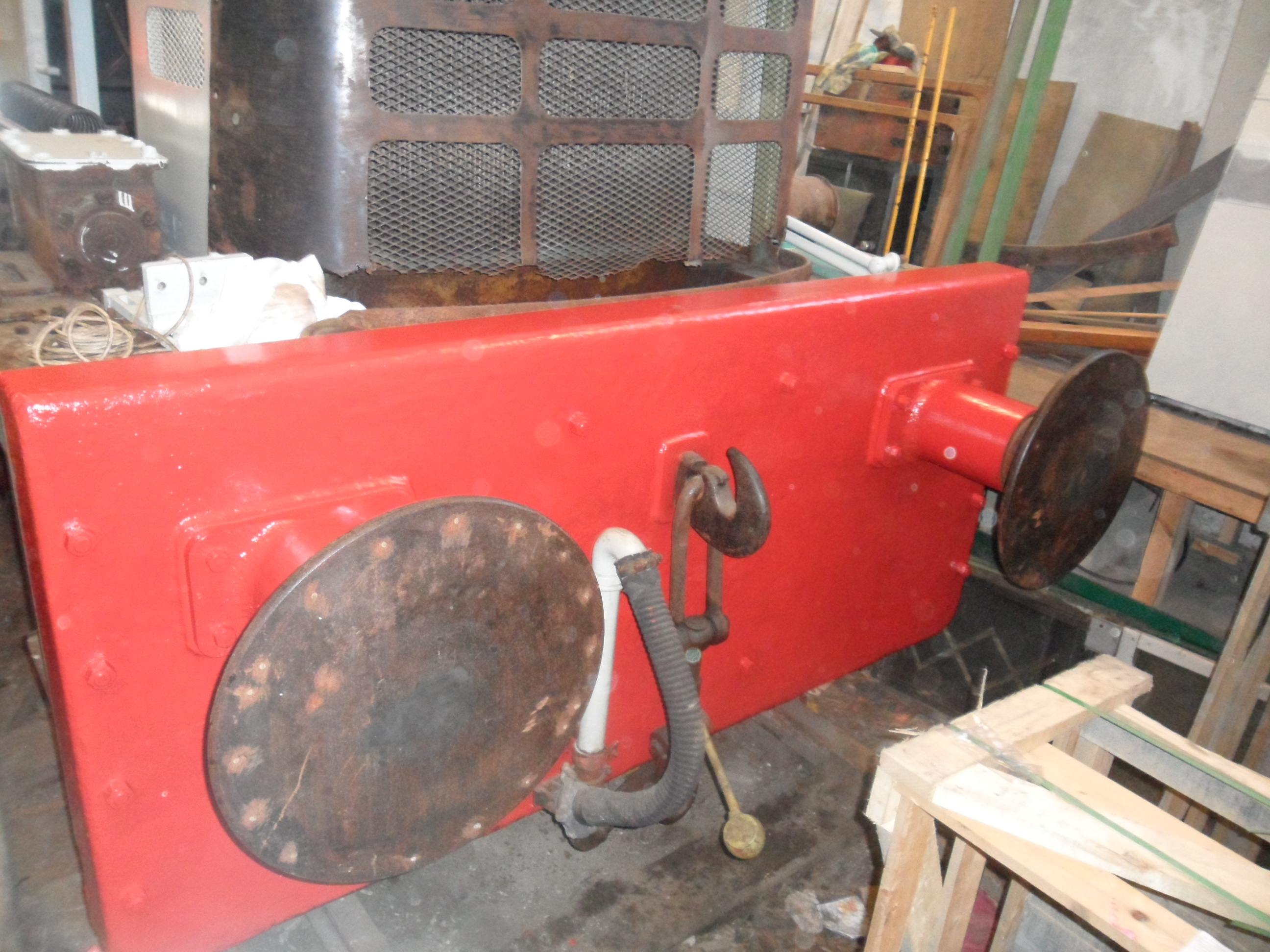 With just one more Sygnets' working party before the Diesel Gala (May 9th - 11th) 
we're hoping progress will be similarly rapid next time, as the hope is that this year May will be on show to the public, either at Swanage or Corfe Castle stations. The aim is to get her looking presentable for then, even though she will be far from complete. Before the diesel gala I'll aim to update this site so you'll know where she is!